The console war, which seems to have been ongoing for years now, is showing no signs of stopping. Microsoft's Xbox 360 launched late in 2005 (yes, that long ago!) but we're still not quite sure who'll win the war in the long run.
In a sense, all three manufacturers could describe themselves as being in a winning position right now. For Microsoft, the Xbox 360 has done exactly what is needed. It hasn't obliterated the competition, but it has built upon the original Xbox and Microsoft are now major players in the console market
They're certainly enjoying their position and rightfully so. Had the 360 not been plagued by hardware insufficiencies, who knows, maybe Microsoft could have run away with it completely.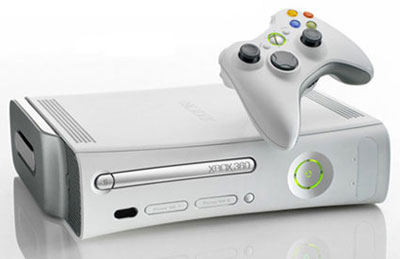 For Sony, it all looked to have gone pear-shaped at one stage. Constant delays leading up to the launch of its PlayStation 3 and mass-ridicule from all corners of the Internet made grim reading for anybody in the Sony camp. Fortunately for Sony, its legion of faithful PlayStation 2 users remained committed to the platform and that alone was enough to see the PS3 make it through its largely awkward beginning.
Coupled with various improvements since launch and a resounding win for Sony's Blu-ray format, the PS3 now has its feet firmly on the ground and nobody would rule out the possibility of Sony ramping up sales by the end of the year.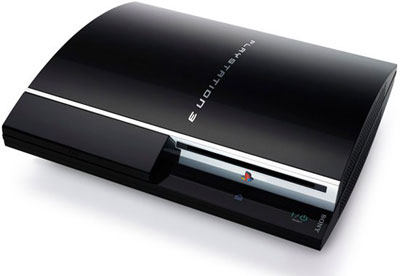 Then of course there's Nintendo. Many assumed the Nintendo Wii would be just a gimmick, perhaps applicable to a small percentage of the market but no real threat to Microsoft's 360 or Sony's PS3. Boy were they wrong!
Nintendo, and its work-of-genius Wii console, has blown away all sales expectations and has so far, blown away competition. Still, doubts remain. Will the lack of graphics power in the Wii console hurt the platform in the long run? Will it be able to sustain sales and keep in front of its competitors? That remains to be seen, but who'd dare doubt it?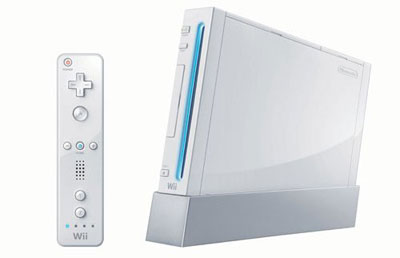 So, why the added significance in April? Well, April 2008 will see the launch of a selection of games that all three companies could be banking on for the remainder of the year.
For Microsoft and Sony, the game is undoubtedly Grand Theft Auto IV. When it's not referred to as GTA, it's known as 'console-shifter', cause make no mistake, GTA sells consoles. In the past, the GTA series has lived hand-in-hand with Sony's platforms and this time, Microsoft wants its piece of the pie. As one of the biggest selling series of all time, GTA could have a huge impact for the remainder of 2008, dependant entirely on which platform manages to sell more copies.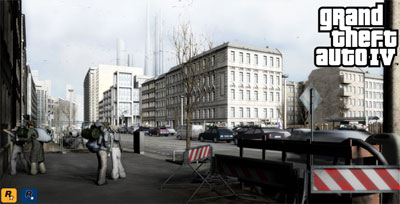 In Microsoft's favour are exclusive episodic content downloads, available from its Xbox Live Marketplace. Couple that with a huge install base and things are looking good for GTA IV on the Xbox 360.
But then again, PlayStation and GTA go together, right? Will the long standing and well known partnership push GTA IV in Sony's favour?
Then of course there's Nintendo and it will once again be hoping that whilst Microsoft and Sony slug it out on the GTA IV front, it could steal the show with some AAA-tiles of its own.
April as it turns out will be the time for North America to get its hands on Nintendo's Mario Kart Wii, the latest iteration of its hugely popular racing franchise. In addition, Europe will be getting its first taste of Wii Fit, a keep-fit game that has large-scale sales written all over it.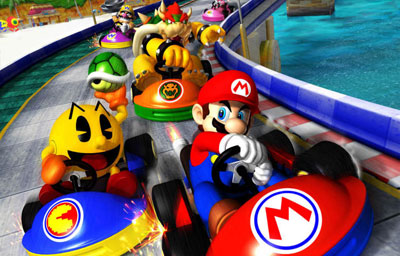 Here's a brief breakdown of release dates to look out for in April:
GTA IV (Xbox 360 and PlayStation 3) – April 29th
Mario Kart Wii (Nintendo Wii) – April 27th (North America)
Wii Fit (Nintendo Wii) – April 25th (Europe)
Who'll come out on top? Well, there's no denying GTA's popularity, but then, there's no denying Nintendo's ability to rain on Microsoft and Sony's parade.
Hexus Gaming