Taxes due or not, April 15th should be a happy day for Sony PlayStation 3 (PS3) owners. On that date, a firmware upgrade is expected to be available for the PS3 that will deliver the last remaining checklist item of missing features: support for DTS-HD High Resolution Audio and DTS-HD Master Audio. These next generation surround sound codecs from DTS allow Blu-ray Discs to include an extremely high quality lossless soundtrack without taking up as much disc space as an uncompressed multi-channel PCM track. This leaves more room on the disc for better image quality and more special features. Companies such as Fox have been including DTS-HD Master Audio (aka DTS-HD MA) tracks on many of their recent Blu-ray Disc releases.
Up until now, PS3 owners had to suffer through decoding only the "core" (lossy) legacy DTS component of the soundtrack or they'd need to select another available soundtrack on the disc.




But in the next firmware upgrade, the PS3 will have on-board DTS-HD decoding capability. This means the PS3 will be able to expand the DTS-HD track internally to a bit-perfect multi-channel PCM soundtrack, for decoding on a home theater receiver via an HDMI cable.
The PS3 will not support native bitstreaming of DTS-HD via HDMI because its underlying chip set does not support this (this means you won't be able to "light up" that DTS-HD logo on your fancy new surround sound receiver, even after the upgrade), but this doesn't actually matter in terms of sound quality. Whether the DTS-HD Master Audio to PCM conversion happens in the player or in the receiver, the underlying extracted PCM signal is identical. "Lossless encoding" means exactly that – there is no loss in the encoding or decoding process. The final extracted file is a bit-perfect copy of the original.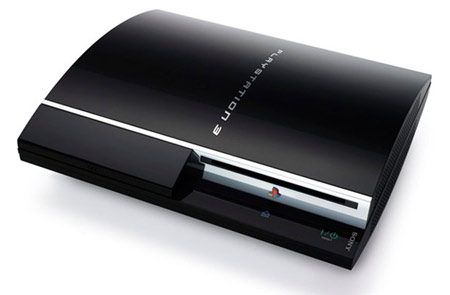 It's then the job of your receiver or preamp to convert this digital signal to analog for playback on your speakers. And any HDMI 1.1-compliant (or above) audio video receiver with on-board multi-channel PCM decoding should be up to the challenge.
So PS3 owners will have bragging rights, owning the first fully featured Blu-ray Disc player with support for Bonus View, BD-Live, Dolby TrueHD and DTS-HD Master Audio (at least until Panasonic's DMP-BD50 comes out later this spring). Now bring on more of those DTS-HD titles!
by Chris Boylan (Bigpicturebigsound)