TUESDAY, DECEMBER 18
KINGDOM---trailer released for the Netflix South Korean zombie series.
Link:
https://www.youtube.com/watch?v=4l-yByZpaaM
BIRD BOX---photo released from the Netflix horror movie starring Sandra Bullock.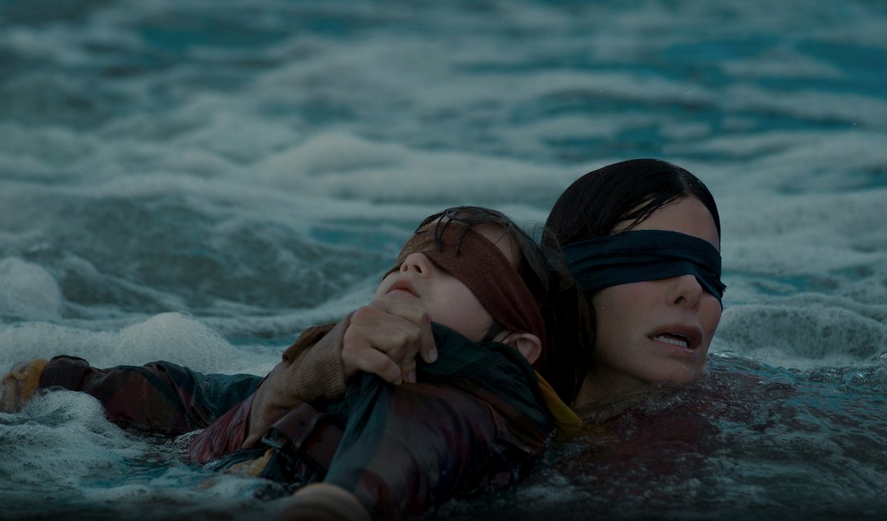 THE GREAT HIGH SCHOOL IMPOSTER---Ansel Elgort (BABY DRIVER) will star in this movie based on the true story of Ukrainian Artur Samarin who lied about his age and was adopted by an American foster family where he became an honors student. His family turned him in, accusing him of being a terrorist, when he refused to be their servant.
ELEMENTARY---CBS cancelled the series with the upcoming Season 7 being the last season.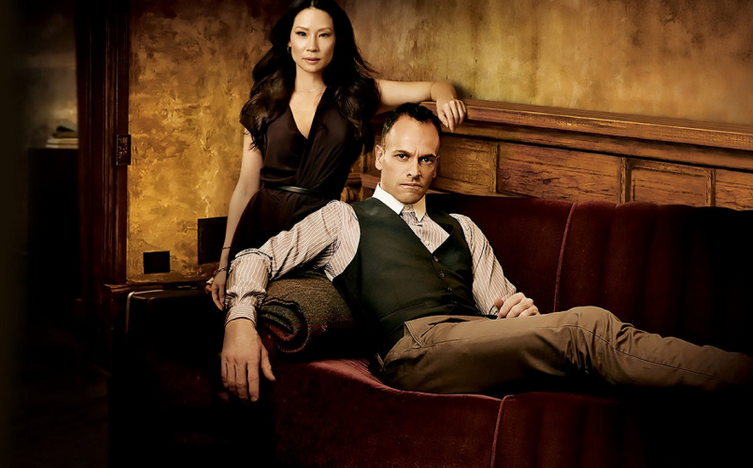 HOBBS AND SHAW---Dwayne Johnson said Eiza Gonzalez will play Madame M in THE FAST AND THE FURIOUS spinoff movie.
THE WALKING DEAD---Pollyanna McIntosh said a fan theory that the zombie series is a coma dream of Rick Grimes is not true, "I've heard some great theories. I even had a theory from a fan the other day that it was a blood type, which is a very cool one. They had this idea that Rick's been having a dream this whole time and that we're paramedics asking him if he's an A or a B for his blood type, isn't that cool?"
She added, "And that really it's just us standing over him and he's created this whole coma dream. Which of course would be very DALLAS, and [Robert] Kirkman has already said that's not the plan, so I can safely say that without ruining anything."
DOCTOR WHO---Season 11 with Jodie Whitaker had the highest series ratings since Season 10.
TRAITORS---Netflix six-part miniseries set in 1945 where a female British civil servant agrees to work for US intelligence and spy on England to prevent the government from drifting towards the Soviet Union.
BAMBI---a Missouri judge sentenced David Berry, Jr. to watch BAMBI once a month while he is serving a 12 month jail sentence after he was found guilty of deer poaching.
STARGIRL---Henry Thomas will play Dr. Mid-Nite in the DC Universe tv series.
TELL ME A STORY---CBS All Access renewed the series for Season 2.
THE TURN OF THE SCREW---Freeform tv series underway based on the Henry James novella in which a Mexican-American nanny for two children and their widowed father begins seeing ghosts in their house.
VAN HELSING---Syfy renewed the series for season 4.
THE CHILLING ADVENTURES OF SABRINA---Netflix renewed the series for Seasons 3 and 4.
LADY AND THE TRAMP---co-star Thomas Mann said the Walt Disney live-action remake will use real dogs and CGI to make their mouth movements realistic.
SKATEBOARDING---HBO untitled comedy series underway about New York female skateboarders in the male-dominated world of skateboarding.
TRIVIA---Jimmy Fallon appeared in the "Crossroads" episode of BAND OF BROTHERS. Fallon played 2nd Lt. George Rice who delivered ammo in a jeep to Easy Company as the paratroopers deployed for the Battle of the Bulge which began on December 16, 1944.
Fallon said, "That episode was directed by Tom Hanks, and I was so nervous. I had to just drive a jeep and and say my line, 'Good luck, boys.'"
He added, "It's a real WWII jeep, so you've got to, like, press the thing, put it in neutral … I don't know how to drive. And I just say my line, and I'm supposed to look really heroic.
So I'm so nervous. There's like 200 extras. So I drive, I hit my spot. I go, 'Good luck, boys, and I forget to press the clutch, and these two dudes are pushing the car, and the wheels aren't moving because the clutch isn't in.
I don't know how they made it work, but they made it work."