Just recently installed my plasma...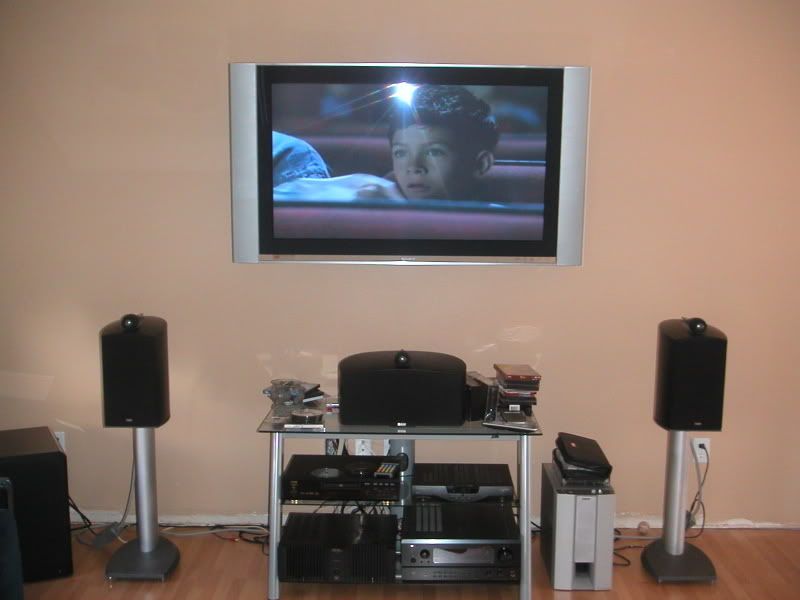 >
sorry about the mess everywhere. The wires are still showing because I have to move everything soon so our baseboards can be installed.
The equipment:
TV: SONY KE-50XS910
RECEIVER: DENON AVR-4800
AMP: ROTEL RB-1080
DVD PLAYER: DENON DVD-2200
SPEAKERS: B&W NAUTILUS 805'S & HTM-2 and four silver LM1'S
Velodyne HGS-15 and Sony model number???
The Sony sub is only for just when the TV is on. The TV actually sounds quite decent and there is a subwoofer output on the TV and I had the Sony sub laying around, so I decided to hook it up with positive results. I don't like turning everything on just to watch the news or a sitcom. Comments are welcome.
UPDATED PICS ON PAGE 2