THURSDAY, SEPTEMBER 6
VENOM---new tv spot released for the Tom Hardy movie.
Link:
https://www.youtube.com/watch?v=J4F2KoqvH18
MY DINNER WITH HERVE---HBO trailer released for the biomovie about Herve Villechaize.
Link:
https://www.youtube.com/watch?v=Y7mkYKX39uI
DUNE---Rebecca Ferguson (MISSION: IMPOSSIBLE-FALLOUT) is in talks to play Lady Jessica in the Denis Villeneuve remake of the 1984 David Lynch movie.
THE WALKING DEAD---AMC released the synopsis for Season 9.
"Last season brought the culmination of "All Out War," which pitted Rick Grimes and his group of survivors against the Saviors and their cunning leader, Negan. With Negan's life in his hands, Rick had a character-defining choice in front of him. By making the unilateral decision to spare Negan, Rick upheld the values of his late son, Carl, championed in order to build for the future, but created conflict within his group.
Now, we see our survivors a year and a half after the end of the war, rebuilding civilization under Rick's steadfast leadership. It is a time of relative peace among the communities as they work together, looking to the past to forge the future, but the world they knew is rapidly changing as man-made structures continue to degrade, and nature takes over, changing the landscape and creating new challenges for our survivors.
As time passes, the communities confront unexpected obstacles, danger, and of course, walkers, but nothing quite prepares them for the formidable force they are about to encounter, which threatens the very idea of civilization that our survivors have worked so hard to build."
JAMES BOND---the short list of candidates to direct the 25th James Bond movie is reported to be Bart Layton (AMERICAN ANIMALS), SJ Clarkson (STAR TREK 4) and Yann Demange (WHITE BOY RICK).
DOOM PATROL---Timothy Dalton (THE LIVING DAYLIGHTS) will play Dr. Niles "The Chief" Caulder on the DC Comics streaming series.
COLD WARRIOR---Netflix/Shane Black movie underway about a Cold War-era spy who teams up with a young spy to apprehend a deadly terrorist.
RUIN---Margot Robbie and Matthias Schoenaerts star in this movie about a Holocaust survivor and an ex-SS captain who team up to hunt down the members of the captain's Nazi death squad.
SIX UNDERGROUND---a rumor claims the Michael Bay/Netflix movie starring Ryan Reynolds in which six billionaires fake their deaths in order to battle evil is really a Thundercats movie.
WASP NETWORK---Penelope Cruz, Gael Garcia Bernal, Edgar Ramirez and Pedro Pascal star in this movie about a Cuban spy/terrorist network in 1990s Florida.
TRUE HISTORY OF THE KELLY GANG---Russell Crowe, Charlie Hunnam, and Nicholas Hoult star in this movie about notorious bushranger and outlaw Ned Kelly.
DOCTOR WHO---BBC One announced the premiere will be on October 7.
DESIGNATED SURVIVOR---Netflix picked up the cancelled series for Season 3.
SO MUCH LOVE---Gemma Arterton stars in this biomovie about 1960s British pop star Dusty Springfield.
TRIVIA--in THE HUNT FOR RED OCTOBER, Gates McFadden played Jack Ryan's British wife, Caroline, after she was fired on STAR TREK: THE NEXT GENERATION. McFadden was replaced by Anne Archer in the next two Jack Ryan movies starring Harrison Ford.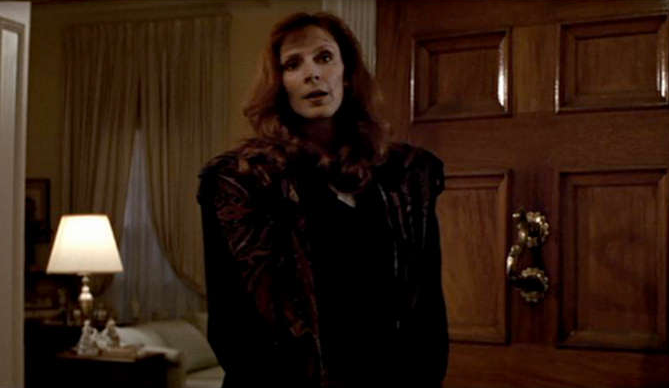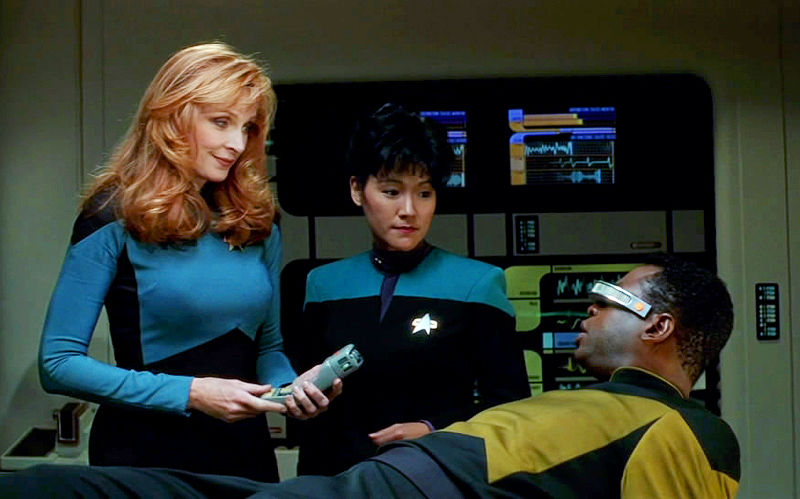 Anne Archer played American Caroline Ryan in PATRIOT GAMES and CLEAR AND PRESENT DANGER.