FRIDAY, AUGUST 10
VENOM---new photo shows Venom's symbiote suit. Sony Pictures is seeking a PG-13 rating for the movie.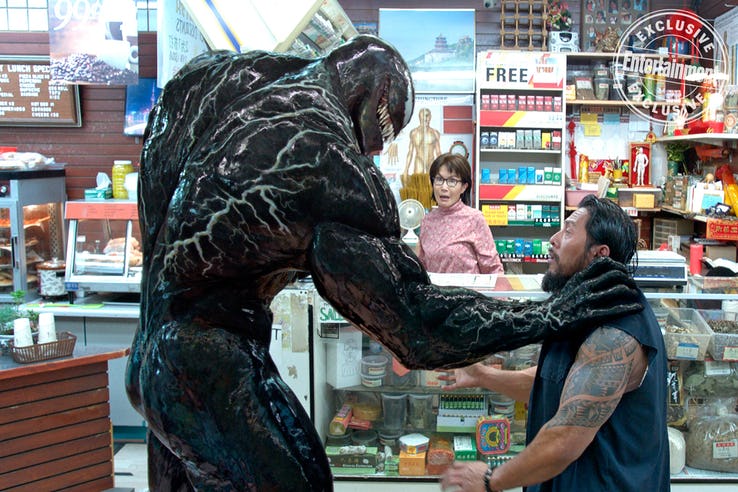 TERMINATOR---Arnold Schwarzenegger posted a photo of himself helping Gabriel Luna in the gym as they train for the sequel.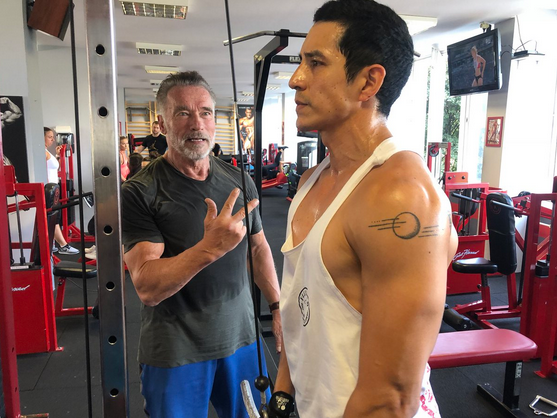 SPIDER-MAN---Sony Pictures is developing three Spider-Man spinoff movies: SILK, NIGHTWATCH and JACKPOT.
Also, VARIETY reports that Sony has the rights to over 900 Marvel characters.
MIDWAY---Dennis Quaid (THE RIGHT STUFF), Aaron Eckhart (THE DARK KNIGHT), Ed Skrein (DEADPOOL) and Nick Jonas (JUMANJI: WELCOME TO THE JUNGLE) will co-star in the World War II epic in undisclosed roles.
GUARDIANS OF THE GALAXY VOL. 3---sources say Marvel Studios is making a last ditch effort to get Walt Disney Pictures to rehire James Gunn.
THE BIG BANG THEORY---McCaulay Culkin said he turned down a co-starring role on the series three times which cost him hundreds of millions of dollars, "I couldn't see myself doing a sitcom or a television show kind of a thing. They pursued me for THE BIG BANG THEORY. And I said, 'Noooo.' The way the pitch was, 'Alright, these two astrophysicist nerds and a pretty girl lives with them. Yoinks!' That was the pitch. And I was like, 'Yeah, I'm cool, thanks.' Even my manager was, like, twisting my arm."
He added, "I'd have hundreds of millions of dollars right now if I did that gig. At the same time, I'd be bashing my head against the wall."
BLADE RUNNER---the saga of Sean Young's reputation for erratic behavior continues. The New York Police Department is seeking Young for questioning in the theft of two laptops after she was caught on a surveillance video with one of the laptops.
LIVING WITH YOURSELF---Paul Rudd stars in this Netflix comedy series about a man who undergoes treatment to improve himself and finds he is being replaced by his improved self.
JAMES BOND---a British tabloid claims that producer Barbara Brocccoli told director Antoine Fuqua that "it is time" to have a minority play James Bond and it "will happen eventually". Fuqua recommended Idris Elba for the 007 role.
TRIVIA---in THE TERMINATOR, Paul Winfield (Lieutenant Traxler) says, "Yo momma." to Lance Henriksen (Detective Vukovich).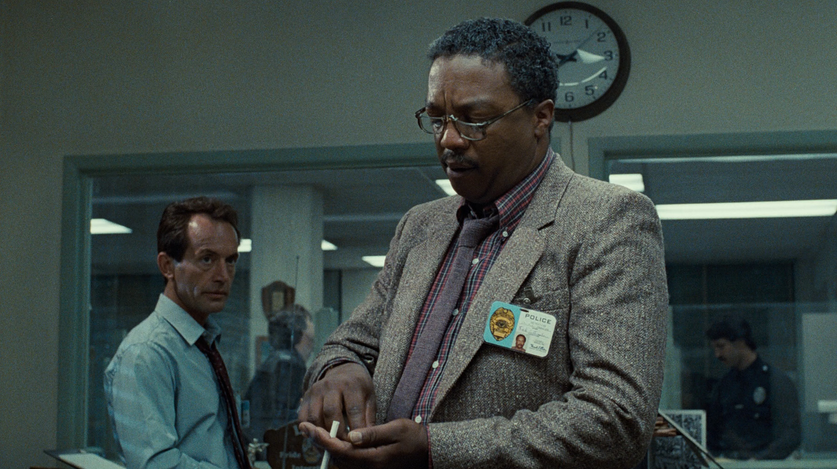 In PRESUMED INNOCENT, Winfield (Judge Larren Lyttle) says, "Yo momm.a" to the prosecutors.