FRIDAY, MAY 18
THE HAPPYTIME MURDERS---red band trailer released for the Melissa McCarthy movie.
Link:
https://www.youtube.com/watch?v=-eks8LG72uo&t=40s
MAGNUM P.I.---trailer released for the CBS reboot series.
Link:
https://www.youtube.com/watch?v=qMmv9JFOEB0
GRANT---Steven Spielberg and Leonardo DiCaprio are in talks to develop a movie about Ulysses S. Grant based on the biography GRANT.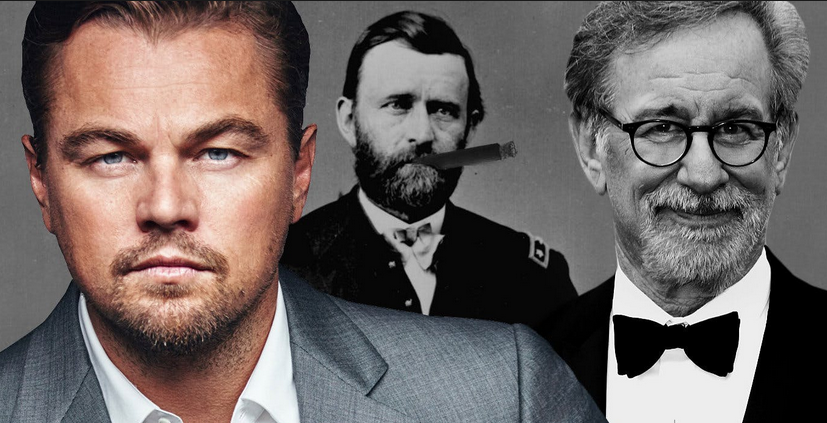 SOLO: A STAR WARS STORY---how SOLO ranks with other STAR WARS movies using early Rotten Tomatoes scores based on 115 reviews.
THE EMPIRE STRIKES BACK--95%
A NEW HOPE--93%
THE FORCE AWAKENS--93%
THE LAST JEDI--91%
ROGUE ONE--85%
RETURN OF THE JEDI--80%
REVENGE OF THE SITH--79%
SOLO--72%
ATTACK OF THE CLONES--66%
THE PHANTOM MENACE--55%
Also, co-writer Jonathan Kasdan said Lando Calrissian is pansexual, "...There's a fluidity to Donald and Billy Dee Williams' [portrayal of Lando's] sexuality. I mean, I would have loved to have gotten a more explicitly LGBT character into this movie. I think it's time, certainly, for that, and I love the fluidity – sort of the spectrum of sexuality that Donald appeals to and that droids are a part of… He doesn't make any hard and fast rules. I think it's fun. I don't know where it will go."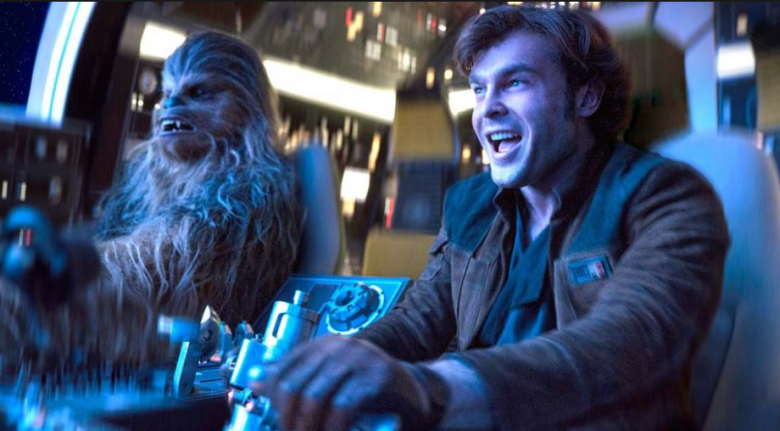 COWBOY NINJA VIKING---Dan Mazeau (WRATH OF THE TITANS) and Ryan Engle (RAMPAGE) will write the script for the Chris Pratt movie based on the comic book.
CITY ON A HILL---Kevin Bacon stars in this new Showtime series about a young district attorney and a corrupt FBI agent who team up to battle a Boston crime family. Ben Affleck and Matt Damon are the producers.
THE HUNT---new Amazon/Jordan Peele series about Nazi hunters in 1977 New York who battle Nazis from starting a Fourth Reich in the US.
THE LORD OF THE RINGS---Andy Serkis commented on returning as Gollum for the Amazon series, "...I don't think so. And if I was anyone making those, they're obviously going to want to start fresh and create something brand new. And that's how it should be. That's what you do with great, classic pieces of work. Like [The Jungle Book]. It bears repetition, and it bears reinterpretation. And I think it needs a fresh pair of ears and eyes, and I'm sure that's the way they'll go."
SHIRLEY---Elisabeth Moss stars in this biomovie about horror author Shirley Jackson (THE HAUNTING OF HILL HOUSE).
THE SPANISH PRINCESS---Charlotte Hope (GAME OF THRONES) stars in this Starz miniseries as Catherine of Aragon. It is the third installment to THE WHITE QUEEN and THE WHITE PRINCESS.
SEX EDUCATION---Gillian Anderson and Asa Butterfield stars in this Netflix series about a sex therapist, her virgin son and a "bad-girl" classmate who start a sex clinic for their fellow students.
FIRST LADIES---Jennifer Aniston and Tig Notaro star in this Netflix comedy movie about the first female President and her wife.
FRIENDSGIVING---Malin Akerman, Jane Seymour and Kat Dennings star in this comedy movie about a newly-divorced actress, her lesbian friend and her mother who gather with friends for a Thanksgiving dinner.
TRIVIA---John Houseman won an Academy Award for playing Harvard Law School Professor Charles W. Kingsfield, Jr. in THE PAPER CHASE.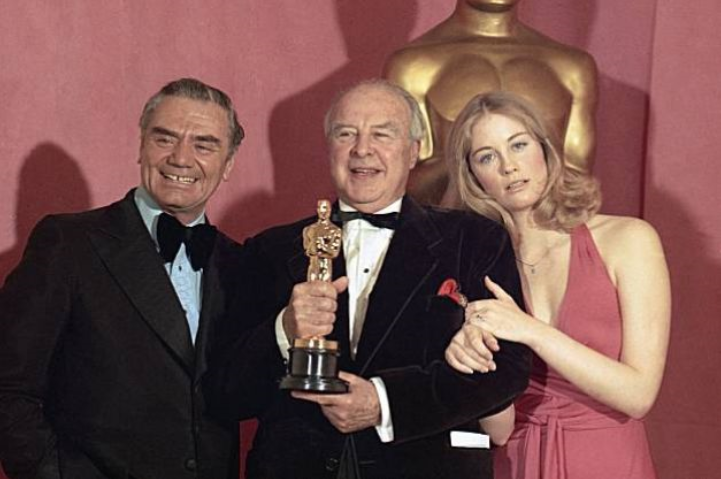 Houseman was a producer whose first acting role was Vice-Admiral Farley C. Barnsworth in John Frankenheimer's SEVEN DAYS IN MAY. Houseman took the role as a favor to Frankenheimer and demanded only a bottle of fine wine, which he drinks in the movie, as payment.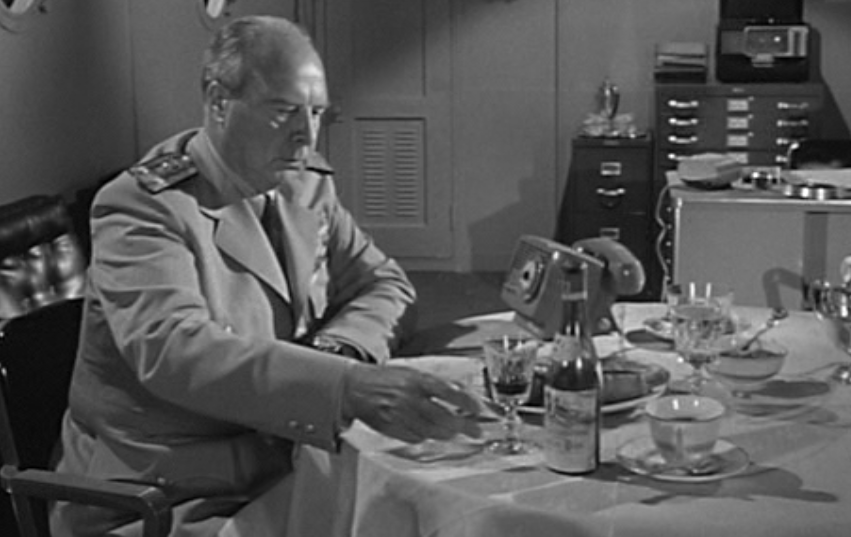 Houseman's last role was the driving instructor in THE NAKED GUN. Houseman passed away before the movie was released.