MONDAY, JANUARY 21
SHAZAM!---new tv commercial released for the Zachary Levi superhero movie.
Link:
https://www.youtube.com/watch?v=2R-CDo302PY
THE HUMMINGBIRD PROJECT---trailer released for the movie starring Jesse Eisenberg, Alexander Skarsgard and Selma Hayek.
Link:
https://www.youtube.com/watch?v=n5_QL422tHQ
UNSOLVED MYSTERIES---Netflix reboot underway of the reality investigation tv series hosted by Robert Stack that ran on NBC from 1987-1997.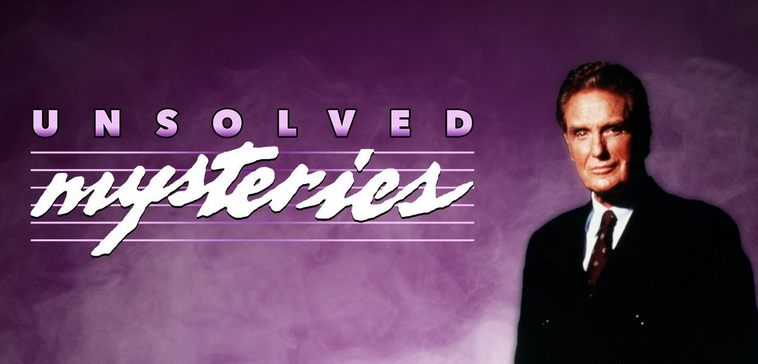 GHOSTBUSTERS 3---Leslie Jones, who co-starred in the all-female GHOSTBUSTERS reboot movie, tweeted her comments on the upcoming Jason Reitman sequel, "So insulting. Like f*ck us. We dint count. It's like something trump would do. (Trump voice) "Gonna redo ghostbusteeeeers, better with men, will be huge. Those women ain't ghostbusteeeeers" ugh so annoying. Such a d*ck move. And I don't give f*ck I'm saying something!!"
MASTER OF DARK SHADOWS---documentary about the vampire soap opera that includes interviews with Dan Curtis, Jonathan Frid, David Selby, Kathryn Leigh Scott, Lara Parker, Jerry Lacy, William F. Nolan, Herman Wouk, Ben Cross, Barbara Steele and Whoopi Goldberg. Ian McShane is the narrator.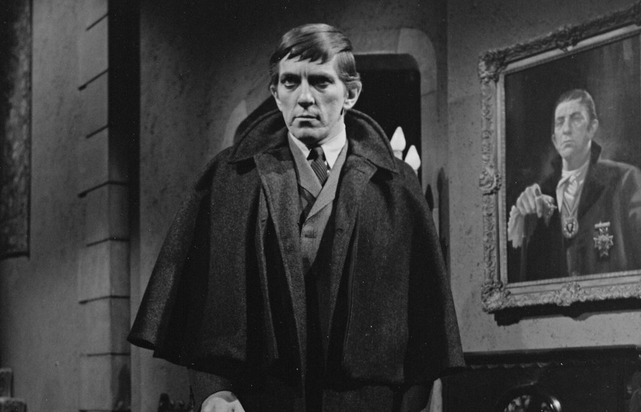 STAR WARS---George Lucas explained why Chewbacca did not receive a medal like his companions at the end of the original 1977 movie, "Chewbacca wasn't given a medal because medals don't really mean much to Wookiees. They don't really put too much credence in them. They have different kinds of ceremonies. The Wookiee Chewbacca was in fact given a great prize and honor during a ceremony with his own people. The whole contingent from the Rebel Alliance went to Chewbacca's people and participated in a very large celebration. It was an honor for the entire Wookiee race."
MEN IN BLACK: INTERNATIONAL---photo shows aliens from the reboot movie.
SUPERHERO FATIGUE---Marvel Studios head Kevin Feige commented on possible superhero movie fatigue, "Not only has there not been the quote-unquote superhero fatigue that people have been asking me about since years before IRON MAN, but here we are having our biggest year ever. Our instincts have always guided us, and the successes have always just encouraged us to keep following those instincts."
MISSION: IMPOSSIBLE---writer/director Christopher McQuarrie reportedly may bring back Henry Cavill and Alec Baldwin in flashbacks for one or both of the upcoming sequels.
SUSPIRIA---Dario Argento commented on the Luca Guadagino remake of his 1977 cult classic movie, "It did not excite me, it betrayed the spirit of the original film: there is no fear, there is no music. The film has not satisfied me so much."
STAR TREK: DISCOVERY---Anson Mount, who plays Capt. Christopher Pike on DISCOVERY, met Chris Hunter, son of Jeffrey Hunter, who played Pike on the original series, "Chris Hunter came to Comic Con just to meet me and tell me that his father would've approved and that meant and - I'm almost getting choked up talking about it - that meant so, so, so much. Chris, if you're watching, thank you. I wish you were here. We made sure to introduce him at our panel at Comic Con... That was the most incredible moment."
THE FIRST---Hulu cancelled the series.
THE CROWN---Gillian Anderson will play Margaret Thatcher in Season 4.
BUMBLEBEE---Paramount Pictures is reportedly developing a sequel.
TRIVIA---more James Bond movie trivia.
Michael Caine's wife, Shakira, had a cameo in ON HER MAJESTY'S SECRET SERVICE.
Michael Caine's wife, Shakira (yellow dress) had a cameo in ON HER MAJESTY'S SECRET SERVICE with George Lazenby.