MONDAY, FEBRUARY 18
STAR WARS: EPISODE IX---director JJ Abrams released a photo of Daisy Ridley, John Boyega and Oscar Isaac at the conclusion of principal filming for EPISODE IX.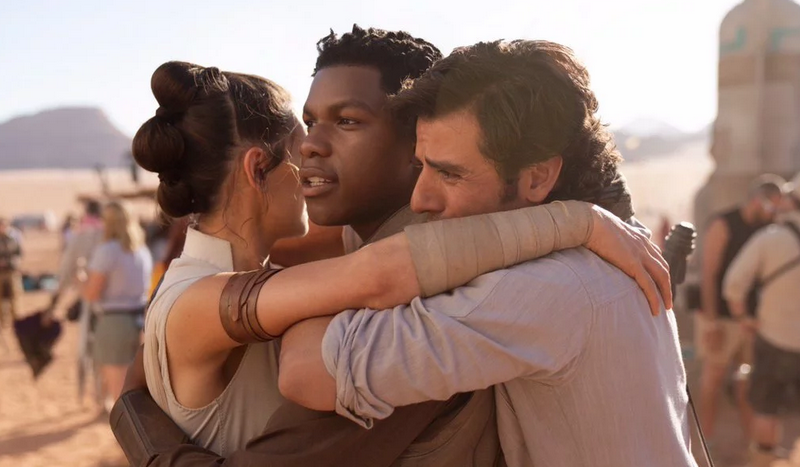 JAMES BOND---Scott Z. Burns (THE BOURNE ULTIMATUM) will do a major rewrite of the script for the 25th James Bond movie written by 007 veterans Neal Purvis and Robert Wade.
BLACK WIDOW---Ned Benson (THE DISAPPEARANCE OF ELEANOR RIGBY) will rewrite the script for the Marvel movie starring Scarlett Johansson.
ALIEN---Screenrant ranked the ALIEN movies.
1. ALIEN
2. ALIENS
3. ALIEN: COVENANT
4. ALIEN RESURRECTION
5. PROMETHEUS
6. ALIEN VS. PREDATOR
7. ALIEN 3
8. ALIENS VS. PREDATOR: REQUIEM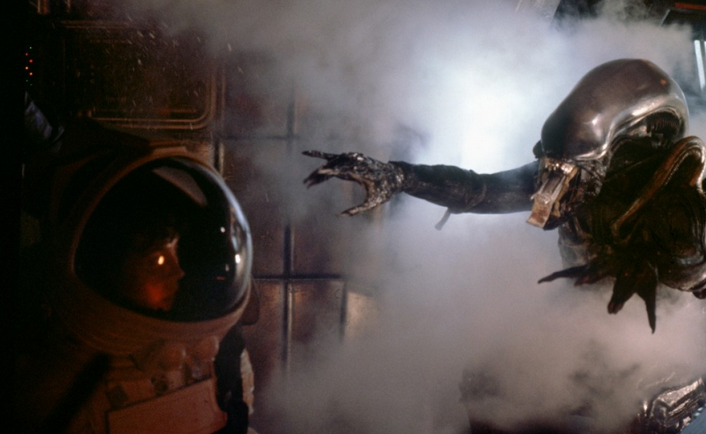 NETFLIX---the network cancelled THE PUNISHER and JESSICA JONES. THE PUNISHER star Jon Bernthal commented on the cancellation, "To all who have served. All who know loss. All who love and understand Frank and his pain. It has been an honor to walk in his boots. I'm endlessly grateful to the comic fans and the men and women of the Armed Services and law enforcement community who Frank means so much to. Thank you to the USMC and all the wonderful soldiers who trained me. Go Hard. Be safe."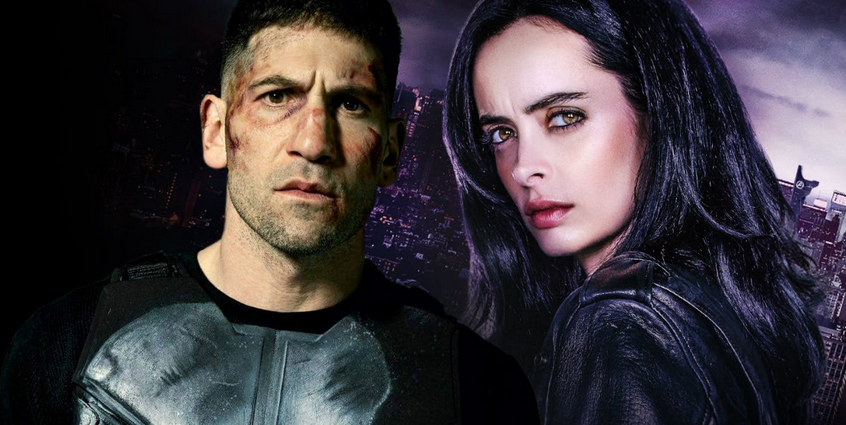 NINE MEN FROM NOW---director Paul Schrader said Ethan Hake has departed the Western movie which is a remake of the 1956 movie SEVEN MEN FROM NOW. Schrader said his remake is, "Basically, if you took a script from 1956 that Budd Boetticher made with Randolph Scott, and you asked Terry Malick and David Lynch to come in and take a sh-t on the script, you would have the movie I'm making."
EVIL---Katja Herbers (WESTWORLD) will star in this CBS tv series as Kristen Benoist, "a skeptical female clinical psychologist who joins a priest-in-training and a blue-collar contractor as they investigate supposed miracles, demonic possessions, and other extraordinary occurrences to see if there's a scientific explanation or if something truly supernatural is at work."
TRIPLE THREAT---Tony Jaa, Iko Uwais, Tiger Chen, Michael Jai White and Scott Adkins star in this VOD martial arts movie about assassins who target a billionaire's daughter.
TRIVIA---more James Bond movie trivia.
In THE SPY WHO LOVED ME, the little boy on the beach who points to the Lotus Esprit submarine car surfacing from the ocean was played by Richard George Kiel, the son of Richard Kiel, who played Bond Villain Jaws.